Washington DC/Fairfax County, Virginia: "Passing" in Colonial America
This digital story, "falling apples and such…" was created at a StoryCenter Workshop in Denver, Colorado in July 2015.
The Fairfax name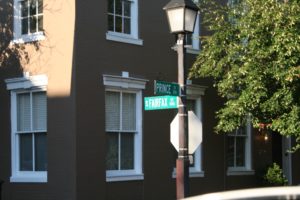 was among the most prominent founding families of Virginia in Colonial America. Indeed, Lord Thomas Fairfax of Britain inherited the Great Neck Proprietary Land Grant that encompassed five million acres of what we now know as Virginia, Washington DC, Maryland, and West Virginia. These lands, of course, had been inhabited by Algonquin, Iroquoian, and Powhatan tribes for centuries when he "inherited" them from British Crown in 1719. He hired his cousin Colonel William Fairfax, to oversee his holdings.
William, who was born in 1691 in England, spent several years in military service in the Bahamas. While there he married Sarah Walker, the daughter of a British officer and a Black or mixed race woman. There were no laws against interracial marriage in the Bahamas, and even in the colonies, social understandings of race in the eighteenth and nineteenth centuries differed dramatically from the present.
William and Sarah gave birth to two sons before moving to Salem Village in the Massachusetts Bay Colony, where their two daughters were born. Sarah passed away and he married Deborah Clarke, a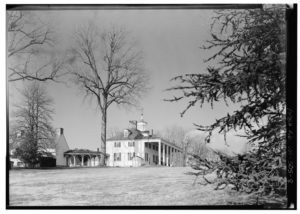 white woman, with whom he had several more children.
William purchased his own land and built a home across the creek from what was to become Mount Vernon, famous home of George Washington. The two families were close. William's son George F
airfax was George Washington's first employer, and the two of them conducted the first land survey of the Northern Neck proprietary. William's daughter Ann married George Washington's brother Lawrence, who built Mount Vernon for her.
William's daughter Sarah married John Carlyle, the first overseer of Alexandria Virginia. Carlyle House, which was their home, served as the first headquarters of General Braddock during the Revolutionary War.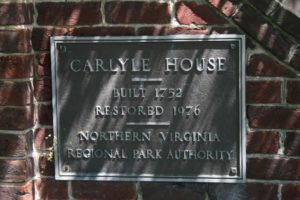 These stories are particularly interesting when racial identity is considered. George, Ann, and Sarah were likely very light-skinned, yet they were indeed, what would have been defined at the time as "mulatto" or "quadroon." These members of this founding family were passing as white in a slave-holding society. While these connections have been documented in a few places, almost no scholarly attention has been given to the prominent issues of race in this history.
The following connects to the William Fairfax genealogy on wikitree, which includes links to the family tree.
The following links connect to digital story-mapping projects created by students in SCSS 76: Making Families Public in the fall of 2017. Each story draws on archival research conducted by Sandra Patton-Imani that challenges mainstream views of history.