This collaborative public humanities project explores questions of family history and national belonging in the United States, focusing in particular on questions of race, gender, sexuality, reproduction, and power. In this interdisciplinary self-reflexive research project I draw on oral history interviews and participant-observation, archival research, GIS mapping, and digital storytelling to explore constructions of family genealogy that challenge narrow and incomplete views of history promoted in contemporary political dialogues. I focus on two genealogical narratives about race, reproduction, gender, and power.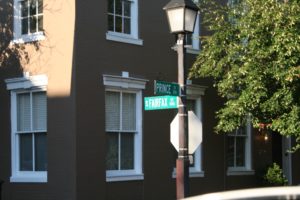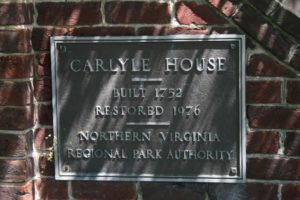 Washington DC/Fairfax County, Virginia: "Passing" in Colonial America
The Fairfax name was among the most prominent founding families of Virginia in Colonial America. Indeed, Lord Thomas Fairfax of Britain inherited the Great Neck Proprietary Land Grant that encompassed five million acres of what we now know as Virginia, Washington DC, Maryland, and West Virginia. These lands, of course, had been inhabited by Algonquin, Iroquoian, and Powhatan tribes for centuries when he "inherited" them from British Crown in 1719. He hired his cousin Colonel William Fairfax, to oversee his holdings. William, who was born in 1691 in England, spent several years in military service in the Bahamas. While there he married Sarah Walker, the daughter of a British officer and a Black or mixed race woman. There were no laws against interracial marriage in the Bahamas, and even in the colonies, social understandings of race in the eighteenth and nineteenth centuries differed dramatically from the present. William and Sarah gave birth to two sons before moving to Salem Village in the Massachusetts Bay Colony, where their two daughters were born. Sarah passed away and he married Deborah Clarke, a white woman, with whom he had several more children.
William purchased his own land and built a home across the creek from what was to become Mount Vernon, famous home of George Washington. The two families were close. William's son George Fairfax was George Washington's first employer, and the two of them conducted the first land survey of the Northern Neck proprietary. William's daughter Ann married George Washington's brother Lawrence, who built Mount Vernon for her. William's daughter Sarah married John Carlyle, the first overseer of Alexandria Virginia. Carlyle House, which was their home, served as the first headquarters of General Braddock during the Revolutionary War. These stories are particularly interesting when racial identity is considered. George, Ann, and Sarah were likely very light-skinned, yet they were indeed, what would have been defined at the time as "mulatto" or "quadroon." These members of this founding family were passing as white in a slave-holding society. While these connections have been documented in a few places, almost no scholarly attention has been given to the prominent issues of race in this history.
The following connects to the William Fairfax page on wikitree, which includes links to the family tree.
https://www.wikitree.com/wiki/Fairfax-218
The following links connect to digital story-mapping projects created by students in SCSS 76: Making Families Public in the fall of 2017. Each story draws on archival research conducted by Sandra Patton-Imani that challenges mainstream views of history.
Ann Fairfax Washington: https://arcg.is/n1SGH
Free Blacks Named Fairfax: https://www.arcgis.com/apps/Cascade/index.html?appid=2d37988d142d414c95f6c50ce9b785e7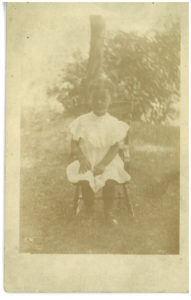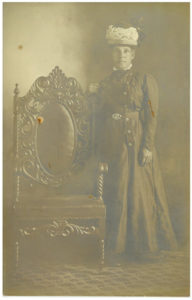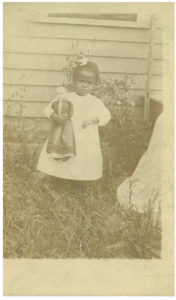 Old Lyme, CT: "We are not extinct, we are very much alive."
In 1998 the New York Times reported:
The Nehantic were one of the most numerous and historically significant Indian groups encountered by European settlers in Connecticut. But by 1870 they were declared extinct by the state. Their 300-acre reservation, which encompassed all of the Black Point peninsula in East Lyme, was sold.
The state promised to respect and preserve the tribe's burial grounds. But in 1886 the burial ground, too, was sold and desecrated. Much of the Crescent Beach section of East Lyme has been built over it and as recently as 1988, Nehantic skeletal remains were uncovered by new construction (Libby, New York Times, August 2, 1998).
The article discusses the organization of a group of Nehantic descendants that are seeking federal tribal recognition. This group has grown, and they hold a multiracial gathering of families descended from the Nehantic/Narragansett tribes in Old Lyme, Connecticut every August. The group travels to Charlestown, Rhode Island the following day for the annual Narragansett powwow. (The Nehantic and Narragansett tribes merged in approximately 1676.) One of the larger family groups is composed of descendants of Joseph Jeffrey, a Nehantic man born in 1695. The home he built in Charlestown, Rhode Island is on the national register of historic places, notable for its integration of Native and Colonial architecture. He served as a primary advisor to Sachem (Chief) Ninigret after the two tribes blended. Research indicates he was likely of mixed race and ethnicity, though this is not certain. His descendants however, are a diverse group of people who variously "appear" and/or identify as Black, multiracial, Native, and white. My spouse and my children number among these descendants.
Racial identity was a crucial factor in declaring the Nehantic tribe extinct. As I dig deeper into archival research I find what, at first, seem like contradictions in census records. One of my wife's great grandfathers, born in 1780, is listed on one census as "Indian," in the next census he is listed as "Free Person of Color," in the next he is listed as "Mulatto," and then as an old man he is listed as "White." Yet these are not necessarily contradictions. They reflect both racial ambiguity in his appearance, and shifts in census categories for mixed race people that are tied to racial politics, settler colonialism, and capitalism. The Nehantic Tribe was eventually declared extinct based on declining population. This cannot be understood apart from political definitions of racial identity used as justification for removing Indigenous lands. As Nehantics intermarried with free-born and formerly enslaved Blacks, blood-quantum regulations defined them out of their own tribe. This is a history deeply tied to shifting social understandings of race in the U.S. that have historically served to deny the continued existence of Indigenous peoples in North America. This history also challenges widely held assumptions that slavery was only practiced in the Southern United States.
These two genealogical narratives challenge contemporary understandings of family, race, gender, reproduction, and American history. While each family story is specific, I argue that each can be read allegorically, as part of an historical discourse on family and national belonging that challenges partial and homogenous histories that claim to represent the "truth" of the past.
The following connects to the Joseph Jeffrey page on wikitee:
https://www.wikitree.com/wiki/Jeffrey-818
The following links connect to digital story-mapping projects created by students in SCSS 76: Making Families Public in the fall of 2017. Each story draws on archival research conducted by Sandra Patton-Imani that challenges mainstream views of history.
Venture Smith: https://arcg.is/O4SnO
The Jeffrey Family: https://www.arcgis.com/apps/Cascade/index.html?appid=26706dbba2f54123b7b24c787dee68a4